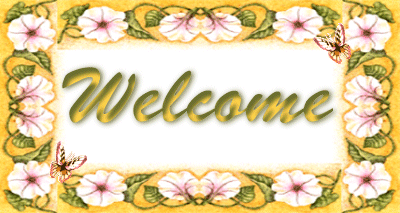 A very warm welcome to everyone joining us! I'm known in here as Louellen. My professional name is Jamie Wilson-Hull and I am a Psychic Consultant. I do consultations using my psychic, clairvoyant and mediumship abilities in order to help guide you through finding the answers that you need to make your own decisions in life. My other website, All About You Psychic Readings, is a site on which you can book Full-In-Depth, Psychic Consultations with me. Each session is geared to what you need to know and not add a lot of fluff fillers.

In the meantime, Welcome To Behind The Veil. This is a free group where you can feel free to post away on the boards and drop by our chatroom where you can meet others who are interested in the Paranormal/Psychic Realm as well as receive a free mini-reading done by others who are learning and developing their own skills! We're glad that you've found us!
What's NEW? I will also be opening a storefront office soon where you can book full, in-depth and in-person consultations with me. I do full length clairvoyant, mediumship, past life and numerology consultations about any area of your life that you need help with either by telephone, online or in-person. Please also drop by that site where I use my full name, Jamie Wilson-Hull. (Louellen is my middle name and what I am best known as in here!) To view my other site, please click on the link above.

Love and Light,

Louellen

Webdesign by: STARGAZER