In memory of our Manager, Photography Expert, Ferret Lover, and dear Friend
Lawanda Hartman
August 1, 1935 - March 5, 2008
We will miss you, Summerlilly
Ferret Fotography is not a very active Community but will be kept
open in memory of Summerlilly.
---
Ferret Fotography
Do you like making pictures of your Ferrets?
Do you like seeing pictures of other people's ferrets?
Then here is the place for you!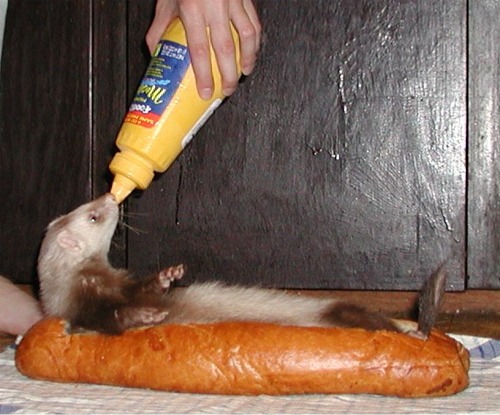 Rocco Carmine
(who went to the Rainbow Bridge on May 29, 2006)
Rocco is dearly missed.