NOTICE! Microsoft Networks receives payment for the "sponsored site" links above. This group receives no compensation for their placement or for their use. This group neither recommends nor endorses the services offered. If you have a problem with one of the listed sites, please contact MSN and their advertiser.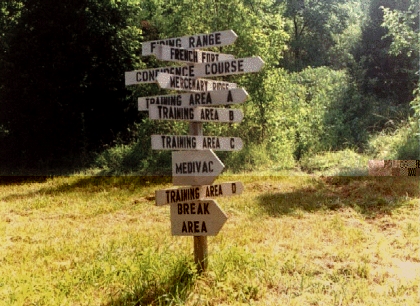 We do sell services. We welcome participation with related Web Sites and do not consider ourselves a competitor. People need information and they need it now. There are many things occurring around the world and in this Country that effect our daily lives and can have a dangerous impact on our future.
It is never to late to learn
The only dumb question is the one not asked
It has been said that when a person dies a library burns. Only those who have tried to compile a life story on someone who has departed this life knows what a reality this is. Today there is an increasing self awareness among many toward becoming more self reliant. We try new things and - in my opinion - try to re-invent the wheel. The pioneers of 100 years ago were already more self sufficient than most of us will ever be. Perhaps instead of looking to the future and new ways of doing things, we ought to at least take a small look into the past and re-acquaint ourselves with the old ways that are proven, that work, yet are nearly forgotten.Take the time to read thru the post you will find here.I think you will be surprised and enjoy.
The individual accessing this site assumes the risk of safe practices. Failure to do so could result in severe personal injury (or death) and/or property damage.
The users assume all risk, responsibility and liability whatsoever for any and all injuries (including death), losses or damages to persons or property (including consequential damages), arising from the use of any of this data.
Copyright Disclaimer
The material on this site was reproduced for review and information purposes only, and not for any commercial gain.Use of this material is not intended as a copyright infringement on any entities copyrighted material. If you hold copyright to any material contained on this site and wish it's removal, please contact the Managers, Provide legal proof of your right to demand removal.If verified, material will be removed.The News posted on this site does not reflect the opinions of any Organization or Government agencies unless clearly stated.
Articles reposted are done so under The Fair Use Clause for Copyright.[Ref. http://www.law.cornell.edu/uscode/17/107.shtml]