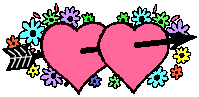 International Meeting Place for Romance.
Welcome to the best singles site on the MSN Groups.

The Love Pubâ"?is a dynamic, interactive singles site in which each member is dynamically produced to provide only information that is related to that member's situation.
Check out The Love Pub â"?nbsp;and let us know if you find a better dating service than this anywhere on MSN groups. If you do, also tell us WHAT is better about the other dating groups so we can use that information to make ours even better.
This is an international singles site that can also be used as a regional dating site by selecting the area U.S.A., International, Men, Women, Canadian, Age's on the left side middle of the page which you are interested in leaving your profile(s).