WELCOME: If you are too busy to cook or just don't like to cook, join me. Help me collect easy , quick, delicious recipes for dummies. I have found several, but I need your input. Browse our Message Board and enjoy our collection of photos, clips and animations, all available for your use. Take advantage of our Culinary Institute for the Clueless and browse our Collection of Links, Tips, Techniques, Coookbooks, Jokes and Other Funny Stuff.
*12/02/04: Today I completed our Cookbook for the Clueless Vol. I, pages 01-300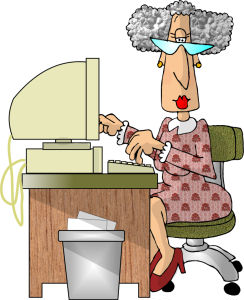 . There are Category and Title Indices for each 100 pages as well as for the complete cookbook, 01 to 300. I am now working on a Title Page and a Cover Page.
All twenty of our recipe categories are also available in Cookbook form. I made the documents much smaller in the hopes that they will be easier to open. Please let me know if anyone still has trouble opening the files.
ENJOY