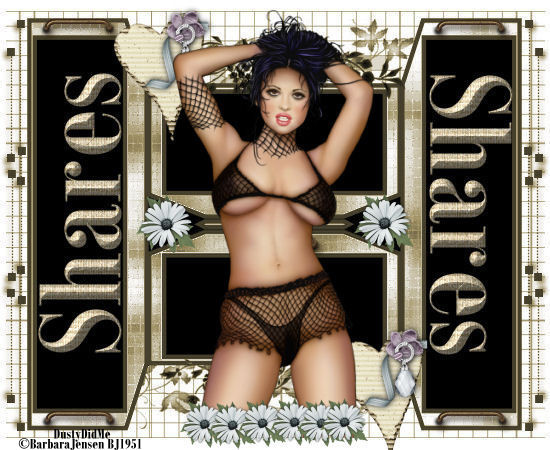 No spamming, no dating services, no money making websites.
Make yourself a Mailbox. Lots of free siggies and mail coming your way! If you need help with that or a personal tag made, leave a note on the Request Board. Hide your email on your profile. You will be emailed upon joining if it is showing. That can be done Under Member Tools. Fill out about yourself to let us know what you like. And don't forget about your birthday too. We have a very strict posting requirement. At least once a month or membership is cancelled. You will be welcome to come back when you have the time.
We are made up of different backgrounds and religions and all is respected here. There are many boards here that you may post about what you beleive in. If you do not see a board that will cover what you need, let me know in my mailbox.
This web site makes every effort to insure that no copyrighted material is posted or used here, however, that is not always possible to do.
Copyrights 101
All material on this web site has been posted, with the intention and belief that it is NOT copyrighted and free for public use.
If you see something that belongs to you and it is copyrighted, please email the managers of this site as soon as possible so that we may remove the material ASAP.
This also pertains to our members and managers copyrighted work so please get the artists/members permission before using or taking their work as well.
From now on any member not responding to your new member welcome within 3 days, ur membership will be revoked. You will have to reapply to rejoin, If it happens a second time, you take a chance on being denied.
I put alot of time & effort n2 sharing & I want active members only. Plz make an effort to post at least 2 times a month
Please sign here that you have read the rules and understand:
Owner/Manager
Debi
Managers
Nancy/Shauna/Belle
Asst. Managers
Nina/SKFluffy
©Debi
Tag By Dusty Rose
Glitter By SKP
HTML By Lisa