Gun ownership ruling upholds Bill of Rights
The U.S. Supreme Court ruling Thursday recognizing an individual`s right to own a handgun is a victory for all the rights guaranteed in our Constitution. The fact that guns are increasingly used in crimes is insufficient justification for suspension of a constitutional guarantee.
A BAD DAY OF SHOOTING IS STILL BETTER THAN A GOOD DAY AT WORK!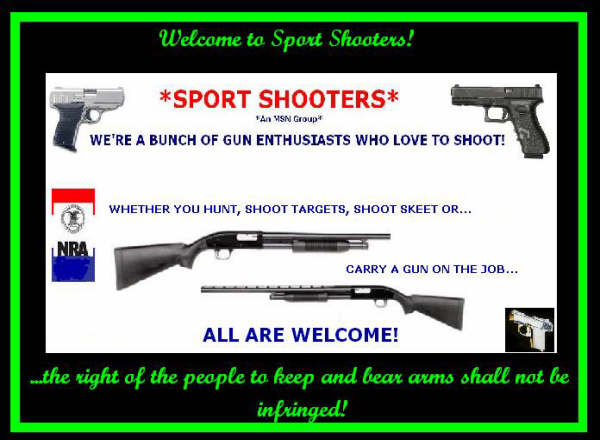 Everyone who enjoys shooting or even uses firearms in their job is welcome.
This site is about guns and the people who love to shoot!
There is only one gun law in this country and it is the second amendment.
All else is bureaucratic nonsense that I choose to comply with or not at my discretion!
*Group formed: December 5th, 2006*