---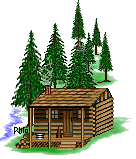 The History of Dallas County, Missouri
Between the years 1841 and 1844, Dallas County was known as Niangua County. The county lies in southwestern Missouri, just on the northern slope of the Ozarks. The county is bordered by Laclede County, Camden County, Hickory County, Polk County, Greene County, and Webster County. There are several prairies in the western part of the county: High Prairie, Buffalo Prairie, Louisburg Prairie, Urbana Prairie, O'Bannon Prairie. The eastern part of the county contains fewer prairies, but has more hills and hollows. There are several famous caves along the Niangua River: McKee, Salt Pepper, Rattle Snake, and Hilderbrand.
There is little history of the Indians and first settlers before 1841. But there is record of the Osage, the Delawares, and the Kickapoos hunting and camping in Dallas County. Indians were forced to move west of Missouri due to a treaty that was signed in 1830. Three cemeteries in Dallas County have Indian graves: Morgan, A.B. , and Creek Cemetery.
The first tax receipts for the county was paid by Martin Randleman in the years 1829-1832.
In 1833, Mark Reynolds settled in Polk County, which in 1841 included Niangua County. In 1844, the county's name was changed to Dallas, named in honor of Vice President Dallas. In 1840, the Joshua Miles family from Tennessee settled near Elkland.
The first cabin in Buffalo was built by Joseph Miles, who was a tailor and bachelor, in 1839. A Baptist preacher by name of Noah Bray, helped survey the town of Buffalo around 1839.
There are several springs in the county: Buffalo Spring on Mill Street, Buffalo Spring one miles south of Foose, Shantz Spring near Buffalo, Willow Spring, two Randleman Springs, Morrow Spring, Sam Condren Spring, H. Southard Spring, Hodge Spring, Bass Spring, Snow Spring, William Maddux Spring, J. C. Bennett Spring, John Baker Spring, Walla Jennings Spring, Killion Spring, Andrew Patterson Spring, Coatney Spring, Taylor Spring, Weeks Spring, Cowden Spring, Rickett Spring, Bennett Spring, Bradley Spring, Willie Hill Spring, John Thomas Spring, Jones Spring, Sand Spring, Cold Spring, Spout Spring, Babb Spring, Sweaney Spring, Dr. Lindsey Spring, Otto Sweaney Sping, Mill Spring, Gum Spring, Fowler Spring, Webster Spring, Mint Spring, Big Spring Hollow, Carol Lindsey Spring, Lee Adams Spring, John Thomas Spring, Allguire Spring, Barclay Spring, Jones Spring, Charity Spring, and Dunkin Spring.
There are over 300 branches and 20 creeks. A few of the branches are named after pioneer settlers: Benton, Teele, Wingo, Walker, Coon, and Bills. The creeks in the county are: Wilson Creek, Hastin Creek, Greasy Creek, Kindley Creek, Engle Creek, Buffalo Creek, Little Lindley Creek, Cahoochie Creek, Thomas Creek, Tunas Creek, A.B. Creek, Brush Creek, Mill Creek, Jakes Creek, Halsey Hollow Creek, Indian Creek, Durrington Branch, Dick's Creek, Dry Fork Creek, Four Mile Creek, Deusenbury Creek, Jones Creek, Cave Creek, and Goose Creek.
There are three rivers in the county: Pomme de Terre, Big Nianguas, and Little Nianguas.