Hi Susie,
Speaking of positive steps. Here's about the most compact workout I've ever found when time is short and belt is a little too long.

If you have a flight of stairs in your home, put on a Barney, Puffalumps, Wiggles or whatever video for your son (unless you have somone other than Mr. VCR to keep his attention for 20 to 30 minutes). (If no flight of stairs then make a step with something sturdy like a milk carton or step pad from your second hand sports store).
Go to the bottom of the stairs walk up the flight one step at a time, turn around, come back down. Repeat for 10 minutes, then next week 15, then next week 20 and so on. Do it every day. No matter what. When you get to 30 minutes maybe find time to do it more than once a day (When you get that far you will find the time - trust me). If you quit smoking a pack a day you will have extra energy and time.
Your own Stair Way to Freedom!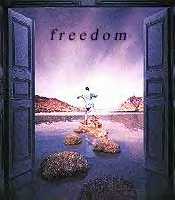 Simple but not always easy - just like getting nicotine out of your life. Take time for you. Make a commitment to no longer accept excuses for anything else but success.
Joe J Free after 40 years for 11 months, 19 days by simply deciding to get rid of nicotine and NTAP!