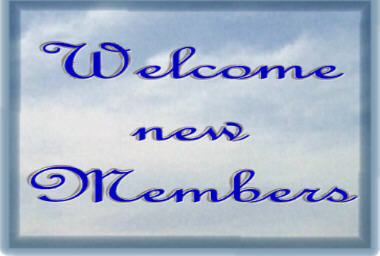 Hi, I am Phoenix, the Site Manager here at Disabilities Oasis.
I would like to welcome you to our community family.
Most of our members here (including myself) live with the daily challenges of disabilities. When we tell someone that we know how they feel, we really do, we have been there and done it ourselves. We understand where you are coming from, and do know how you feel. We are all here to support and encourage one another as we travel down life's path.
---
---
We have gathered some important information about our site here for you to make your times here more fun and interesting.
To go to the pages mentioned, just click on the name of the page, when you are finished there just click on NEW MEMBER INFORMATION to the left to return here.
---
First of all our goal is to maintain a relaxed and safe atmosphere here for our members to come anytime they like and relax and enjoy the company of others. For this reason, we hold true to the MSN Code of Conduct . This is for your protection and safety.
To get to know some of our members here we invite you to check the Getting to Know Each Other section. This contains a little information about our members so you can get to know us better. We invite you to participate here if you would like to, so we can get to know you better also.
Our Message Board is always available for you to post any thoughts, information of interest to us, or if you just want to talk,, we are always here to listen and respond to you.
The way MSN has the communities set up now, the only way for you to receive emails from the community is if you get every posting that is placed on the message board. Some of us prefer to come to the site and relax while we read the messages. We do send out Chat Room reminders and sometimes short bulletins with news about our community. If you are interested in receiving these reminders and bulletins please go to the Newsletter List and list yourself there with the email address you would like to get the bulletins on. If you should ever decide that you would rather not get these bulletins, just let me know and I can remove the address from the email list.
There are a lot of pages, links, and other stuff available on Oasis, it is easy to get lost and miss some of the interesting and fun things we have here. So we have made the Navigation Page to make things easier and more fun while looking around. This page lists all the places on the site with a short description of what they are about.
We have here a Photo Album where you can share your pictures with us, we have Recommendations where you can recommend movies, books, and music, and a list of Member's Sites where you can list your own site.
And, if you are new to computers, we even have a page that will help you understand Computer Language that we use in chats. These are the abrivations used by people in chats to cut down on some typing.
Disabilities Oasis is also a member of the Disability Site Circle which is a group of disability related sites that have banded together to offer you the maximum amount of information and support we can. Each site has its own special approach, including Support, Friendship, and Information sites.
We here at Oasis have scheduled chats in the Oasis Chat Room on Saturday nights 8pm eastern, 7pm central, 6pm mountain, and 5pm pacific times. There are other scheduled chats during the week at many of the Site Circle member sites. Check the S.C. Chat Schedule for the times and place of each chat. We hope you will have a chance to drop by one of our chats and say HI, we would love to see you..
If you have any questions or comments, please feel free to post them on the message board or contact me by email or msn messanger about them. We are always open to new ideas,
We hope your times spent here with us will be enjoyable and informative.
Again, let me bid you
Welcome to the !!!Oasis!!!