| | | |
| --- | --- | --- |
| | Quantock World Map | |
Former Quantock School pupils, it is time to come out of hiding and put yourself on the map!
It is a simple process. Click on the link below and just follow the instructions ...
Probably need to select "not in the USA" option - which is below the "Zip Code" box option

Also the map page doesn't seem to like the Firefox browser, but is fine with Microsoft's Internet Explorer (IE)
The map has an added feature now that lets you select a coloured pin showing which decade you left the school.
Thanks to Bri for spotting this web site!!
Link: http://www.frappr.com/quantockschool/map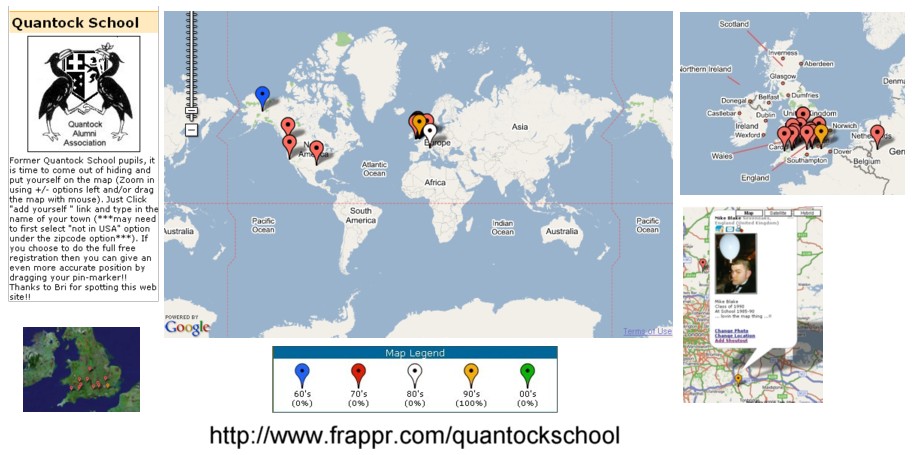 This is an early example of what it looks like (Jan 2006), also you can zoom out to see whole world and then zoon back in to any country!
Old Map: http://groups.msn.com/QuantockSchoololdBoyzandGirls/memberlocation.msnw