O! Pity, pity; gentle heaven, pity.
The red rose and the white are on his face,
The fatal colours of our striving houses.
3 Henry VI; ii, v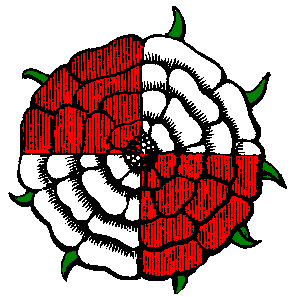 ...Abate the edge of traitors, gracious Lord,
That would reduce these bloody days again,
And make poor England weep in streams of blood!
Richard III, v, iv