MEET THE CCS
ASSISTANT MANAGERS
---

Tech Asst. Manager
Laurie
"MNNorthernLight"
I live in Minnesota just north of the Twin Cities and have been married 28 years. I have four sons ages 11 - 25 and, in heaven, Baby Jennifer Rose and Shawn, forever 14. Because of losing two children I have done a lot of work in grief support including running a pregnancy/infant loss support group for which I did fundraising and pr work including radio and TV interviews. Online I have grief support groups I have been working on. Besides being on the computer I love to do all sorts of crafts, read, write, garden and lots more. On this site I create the pages and do the "tech" work.
You have no idea how talented this gal really is and I'm so blessed to call her my friend. Monette

Asst. Mgr.
Kalani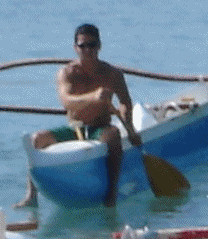 I've known Kalani several years, even before he started making tags, and now he is a "pro" .. at least in my book! He is a social studies teacher in Hawaii and has an 8-year-old son. He loves to surf. Kalani is a great guy and a wonderful Christian and friend.