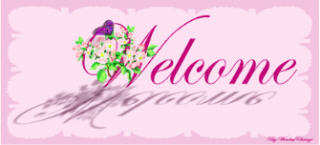 All members to A Room Of Light. We are happy to have you here and hope that you will share in our journies as we help each other along with our new experiences and to understand what our goals are in love and peace together.
A Few Guidelines to Help us Out
First, remember that this site is open to all, so please keep your thoughts and words in a context that is safe for all ages to read and enjoy. Please try to think of how it might affect a child before you post it.
Second, Please refrain from being abusive or confrontational. In a spiritual room we should be able to voice our concerns and our questions without negative things creeping into them. If trouble arises the management will stop it quickly, so make this experience pleasant and peaceful as it is intended for all.
Third, Please remember to give credit to anyone whose pictures or writings that you use.. such as looking on the site you get them from to make sure that we can use them here without a copyright infringement. Give them credit for their wonderful donations of their art. Thank you. All things will be checked to make sure that they are properly credited. Also, please do not pull bandwidth from other sites. Pulling bandwidth is stealing when you post something on a board that links directly back to the site the picture, graphic, midi or any other music file. With pictures, graphics and music files, such as midis, they must be first downloaded to your harddrive to a file folder on your harddrive from the site which allows you to use them. When using them in msn groups sites, pictures and graphics must be uploaded to a photo album in one of the sites you belong to (they can be used directly from your harddrive, but if you move or delete that file from your harddrive it disappears in whatever you post it in). Those photo albums can be used to use the pictures and graphics you have in any msn groups site, but remember to give credit. Music files must be uploaded into the document files in the site you wish the music to be heard. They cannot be heard in any other site in msn groups and must be put in the document files in each group if you wish them to be heard in multiple groups. They do take up part of your space allowance. Do not post hyperlinks in messages to any other site in order to hear the music. Stealing bandwidth by direct linkage to another site is taking from their bandwidth and when they start investigating who is stealing bandwidth the site stealing it will be closed, so don't steal bandwidth. Any message with things in it that steal bandwidth will be deleted as soon as it is found.
Fourth, Please do not post commercial links on the messageboards, whether advertising is intended or not, it opens the door for spammers to use the boards for their own purposes. The reason this is a rule here is because this is a free site and knowledge gained here is free.. it is a place to give and receive knowledge with no cost. Thank you for your cooperation. Also another thing that should be made clear is that if you have a site you wish to share with everyone that is yours or another groups, we provide three pages that links may be posted on, so please use those pages instead of emailing the members without the managers permission. Interesting sites relating to a topic that you start or another has and needs information may have links posted on the board as long as they are not commercial sites for profit to anyone and as long as they pertain to a topic which is related to the site link posted.
Fifth, All members may add to the Getting to Know You page or the new A Little About You messageboard, the Poetry page, the Inspirational Thoughts and Wisdoms page, Spiritually Related and Favorite Links page, Members Sites, Photo Albums (you can create your own according to the directions at the top of the first page of the photo albums, and you may start or join in any discussion on the messageboards. If you have ideas for the weekly topic, please contact the managers with your ideas and we will put them on in order as we receive them. If you have any questions about any of the things mentioned here please contact us.
Love, Light and Peace,
Winds of Change - Manager
Background Images by: