Adopt a Witch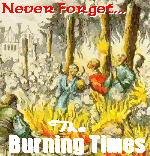 In memory of all those who died during this tragic time and for those who have suffered and died even to this day!
We have a way to honor them! Go to this site that Lady Rhiannon has started and adopt a witch! Go ahead and place your adoption in the adopt a witch album and one of the managers will see to it that it gets on this page! Be sure to post on the general message board that it is there!
Thanks and Brightest Blessings
Skyblue Saille ©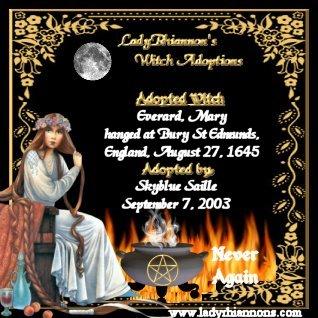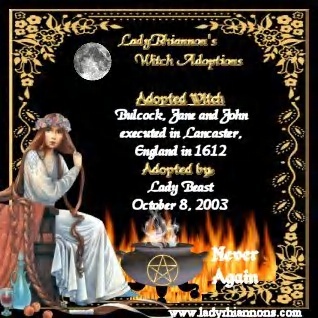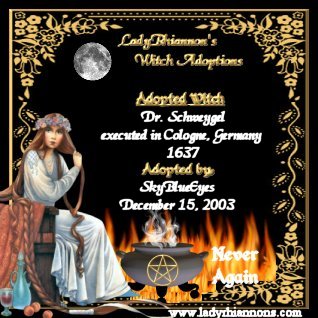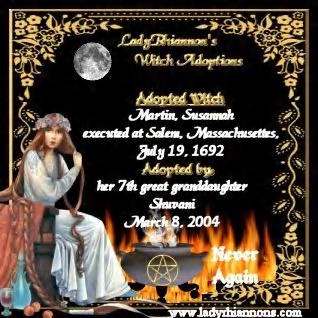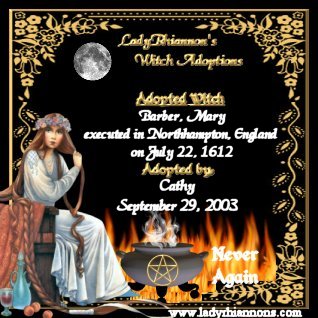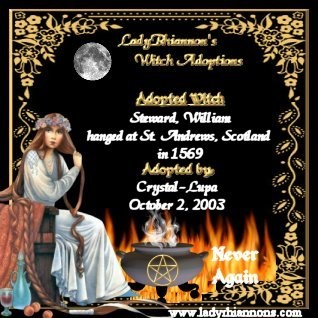 Let's keep adding to this list!