Gardening by Moon Sign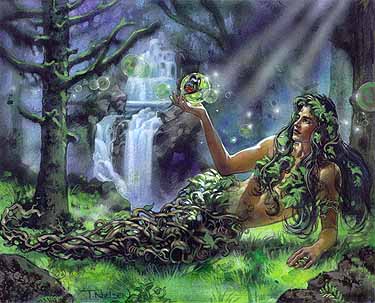 Gardening By Moon Sign

Placement of the moon in the heavens through astrology is not the same as it's physical placement through astronomy. In earlier times, farmers used a solar, lunar and astrological calendar to ensure the proper planting period for their gardens and fields. Here in the U.S. Benjamin Franklin published the first horoscopes in his Philadelphia daily, which included a monthly entry concerning gardening.

Planting
The water signs are the best for planting. When the moon is in Cancer, Scorpio, or Pisces are the best times. But Taurus, Virgo and Capricorn can be follow-up alternatives.
Weeding and Plowing
When the moon moves into Aries, Gemini, Leo Sagittarius and Aquarius, remove weeds and inspect your plants for pests.
Transplanting and Grafting
Transplanting and Grafting are best done when the moon enters Cancer, Scorpio and Pisces.
Pruning
Pruning is best done during Aries, Leo or Sagittarius. Try to schedule your pruning during a waxing moon to encourage growth.
Keep it clean and mended
Clean out your shed during a Virgo moon to help the work move along smoothly. Mend fences, gardening stakes and beds during a Capricorn moon.
Ect.
Avoid making decisions when the moon is in Libra.
Moon rises occur about 50 minutes later each day than the day before. Moon rises can occur at night as well as during the day. But the best way to put it into memory is a good ole time folk tale:

The new Moon always rises at sunrise
And the first quarter at noon.
The full Moon always rises at sunset
And the last quarter at midnight.
unknown
courtesy of B J