Candle Magick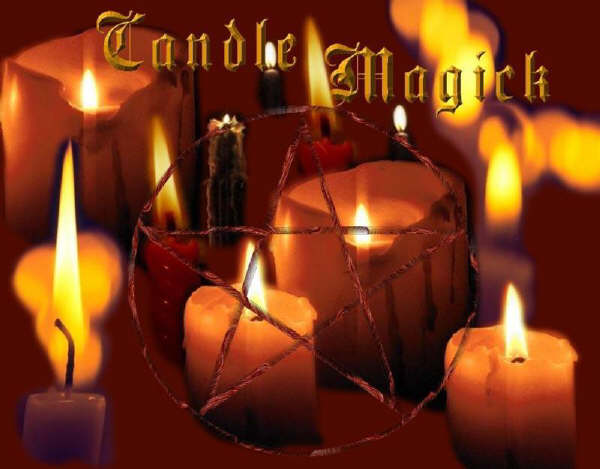 Candle magic is an easy way to start on your magical journey, the act of lighting a candle to send thoughts, prayers, positive energy, and spells off into the universe is a pretty basic form of witchcraft and will work fine but to give it a little punch you can use a corresponding color candle, if you don't have the color you need a white candle will work for any situation, inscribing runes or symbols to your candle, rubbing the appropriate oil into a candle, and using the correct herbs, crushed and rubbed in after you apply the oil, (use a little research here as some herbs can be toxic if you inhale the smoke from a smoldering herb also be careful when handling herbs as their oils can seep into your skin and may cause a reaction)
The possibilities are endless! Enjoy your journey.
Skyblue Saille
Scenting Candles

Light the candle, let the wax melt around the wick, this can take a few minutes so be patient.
Snuff it out (never blow out a candle it is an insult and disrespectful to the air element) and then add a few drops of essential oil to the melted wax. Re-light candle.
This works best with a fat candle as the pool of wax will be larger.

NOTE: Essential oils are flammable! NEVER add essential oils while the candle is burning.
It will flare up. It is also important to keep the wick trimmed very short.This keeps the flame low and you will smell the essential oils longer.
For more information on candle magick:
Practical Candleburning Rituals by Raymond Buckland
$11.95
This shows an easy way to get involved with magick through the use of candleburning rituals.
Advanced Candle Magick More Spells and Rituals for Every Purpose by Raymond Buckland
$12.95
This book is a continuation of the first one. It takes you to the next level of candleburning magick and rituals. This book is loaded with information about different forms of magick than can be enhanced through candle magick.
If you would like these books please contact me at