Our Awards
Well everyone! Here it is! Our very first award! Thank you Lady Rhiannon!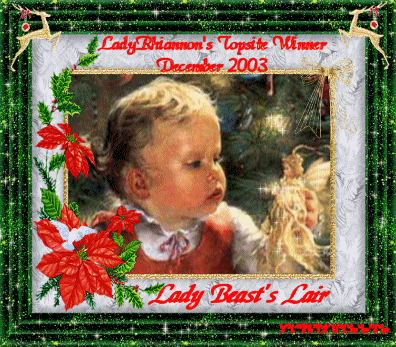 Check it out! Lady Rhiannon gave us a second place award for last month! Let's thank her!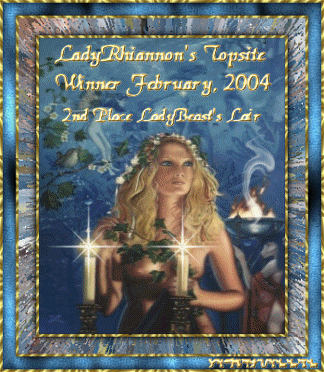 Well we didn't win first place this year but we did get an award for our continued support for Lady Rhiannon's site! This is a beautiful graphic! Thanks everyone for voting!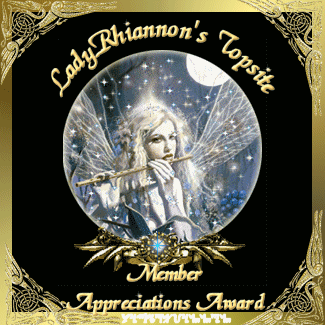 Well Everyone, we got our first award for the year! We took the February graphic from Lady Rhiannon's vote site and it's beautiful! Thanks for all who voted and congratulations to all the Lair members. You make this site what it is! Please be sure that you take a look at her site! There's some wonderful things there!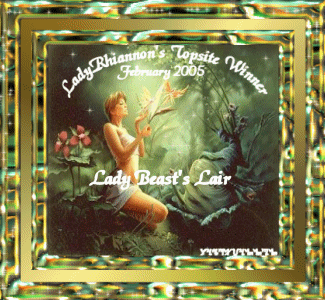 Well everyone, good job on winning this months graphic! Thanks to Lady Rhiannon for giving us the opportunity to be able to add her beautiful awards to our site. Thanks to all for voting!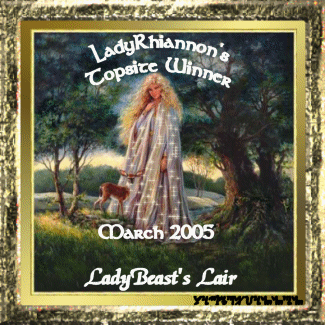 Greetings all! We won another award for May and here it is! Another one of Lady Rhiannon's beautiful graphics. Thanks to all for voting!