REFLEXOLOGY

What is reflexology?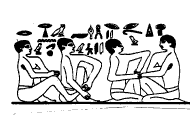 Reflexology is a completely safe form of therapy that has been around for over 4,000 years. There are therapuetic benefits of manipulating specific reflexology points within our feet and our hands. Reflexology is a natural healing art based on the principle that there are reflexes in the hands, feet and ears that correspond to every part, gland and organ of the body. Through application of pressure on these reflexes, reflexology relieves tension, improves circulation and promotes the natural function of the related areas of the body.
Reflexology is based on the presence of energy zones within our bodies. These zones run longitudinal starting from the bottom of our feet up through the top of our head. There are ten zones that are arranged in 5 pairs on each side of the spine. These energy zones are called meridians. Different teachings of accupressure, acupuncture, and reflexology vary in the emphasis put on these meridan factors. Reflexology tends to gear more toward the ideas of dividing the feet and hands that have reflex points for every organ, bodily function, and system throughout your body.
The entire principal of reflexology is every point on the foot is directly connected with a specific area in the body.
(This is just a basic chart to give you an idea of what exactly that means)
How is reflexology done?
The basic techniques of reflexology is to apply pressure to these points in our hands and our feet . The direction of movement of the thumb and finger is always forward and never backward. Every reflex point is very tiny and your finger movements must be small and disciplined. In reflexology you never use creams or oils because this makes the skin slippery and good contact with reflex points becomes impossible.
How can reflexology help me?
Reflexology has many positive effects on our bodies. Stimulation of the reflex areas in the feet is a way to increase circulation. We all know that if the smallest fraction of circulation is cut off from one or more parts of our bodies, the effects soon become evident with aches and pains. Blood carries oxygen throughout our bodies, to our organs, our muscles and to our brain. Any restriction in blood flow will cause tension to our bodies and it's systems. By promoting blood flow through applied pressures to our reflexes, we are reducing stress and tension. Also this applied pressure releases the toxins built up within your body. It is important to drink plenty of water after a session to promote these toxins to leave your system. Your treatment should leave you feeling of relaxation, light, and tingly all over.
There are many resources to learn about reflexology. It is important to do the research on this subject before you decide to get treatment or would like to do self-treatment. Reflexology is a unique system and when applied properly it is a remarkable therapy which can treat and prevent an whole variety of health issues. I suggest to read a book on the subject and get a reflexology session by a professional. You'll be glad you did!!
by Goddess Golden Hands