Baby Pool Winner's!
Awards made to the lucky winners of our baby pools! We have so many members having new babies, we thought this would be a fun thing to do :) Winners will recieve a gift from LadyBeast! A book of your choice! (not exceeding 15.00) and a siggy from me to use for posting messages along with the Baby Pool Award! Sooooo join in the fun! Watch for an announcement for the next pool :)
Pixies Pool! Won by Raven Feather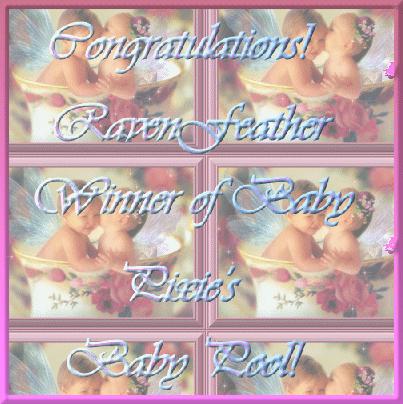 BlueMars baby's pool Won by Magic
SilverTiger's twins! Pool Winner!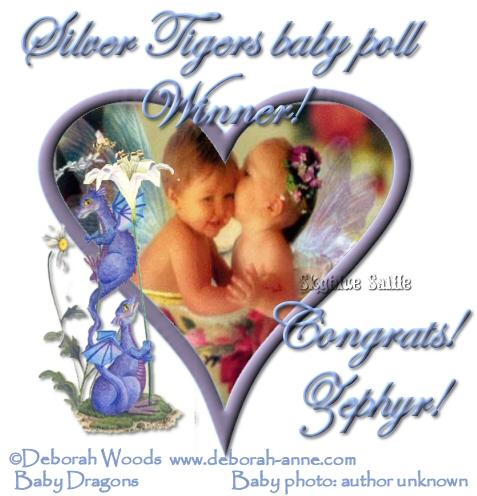 Baby image "Babies in a Cup" © Valerie Tabor-Smith
http://www.valerietaborsmith.com/home.html
Magic wins yet again! Congratulations!