Love Spell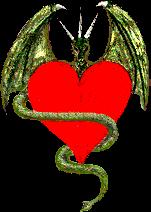 I get a lot of requests for love spells and I'm reluctant to give them out as most of you know. Well, you all have finally broke me down (just kidding) and I have come up with a simple, easy to do love spell that won't interfere with free will. This one took me a while to do but it's coming up on Valentines Day and I hate the fact that many of us will have to spend it alone. If this is followed correctly it should work very well for you. Just follow the instructions.
You will need:
1 Pink Rose Scented Candle
A Pink Piece of Paper Cut Into The Shape Of A Heart
1 Red Pen
A Few Drops Of Love Oil (optional)
On a Friday night on the pink paper write down the characteristics of what your true love will have to have. No names or faces! Just the personality and physical traits (optional) that you are looking for in your true love or soulmate.
Carve symbols on the candle that represent love to you. Anoint the candle with the oil if you have it and light. Picture in your mind the traits that you have written down on the piece of paper and let the candle burn all the way down. A tea light, taper or votive will be best for this.
When you are finished wrap what is left of the candle in the pink paper, tie it with a red ribbon and bury it by your front door. If you can bury it close to a rose bush that's even better (roses are a Venus ruled plant). This will draw your lover into your life and your home.
Many Loving Blessings
by LadyBeast ©