Master the 7 Basic Steps of Feng Shui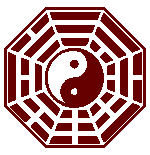 Page 3 of 7 Pages
Define the Ba-Gua of your space by using the feng shui compass. You will find out which areas of your space are connected to specific areas of your life by looking at your Ba-Gua. For example, Southeast area is connected to the flow of abundance in your life.

The first feng shui compass reading is taken while inside looking out. Basically, you are inside directly facing the main door. Now, it is very important to take several feng shui compass readings, as often the reading varies because of the interference of electromagnetic fields.

Move closer, or away from the main door, take the compass reading from inside the house, then take it from the outside (this is where you will have your back to the door.) See if there are slight variations. If there is a lot of metal close to you, as in the door metal hardware, or, for example, you are wearing a heavy metal watch or metal jewelry, this will disturb the reading.

So, the reading is taken while you are facing out your main door, because you want to know which direction your house is facing.
Once you have the feng shui compass reading you need your floor plan, so that you can accurately find the center, or the heart of the space, often also called the yin-yang point.

From there you will define the Ba-Gua, or the feng shui energy map of your space, and will start the journey of changing your life with feng shui!
Definition:

Ba-Gua is one of the main tools used to analyze the feng shui of any given space. Translated from Chinese, it literally means "8 areas".

The 8 directions used in the Feng Shui Ba Gua are the following: North, Northeast, East, Southeast, South, Southwest, West, and Northwest. Each direction has an Element, Color, and Life Area associated with it. Below is the summary of the eight feng shui guas.


Simply stated, Ba Gua is the energy map of any given space that gives you guidance on creating the most harmonious energy flow in your space.
From Rodika Tchi,
Your Guide to Feng Shui.
Information found on
For Page 4