Legend:
Around 1860, a well-known French Egyptologist Marquis d'Argain discovered a strange looking ring in the excavations of the Valley of the Kings in Egypt.
The ring, several thousand years old, was adorned with geometric ornaments which were placed and balanced according to some very special arrangement.
According to d'Argain, the ring originated in the ancient city of Atlantis. Another famous Egyptologist, Arnold de Belizal, later inherited the ring. He was a well-known expert in radiesthesia, the science concerned with the energy of shapes.
De Belizal's found that the ring emits electromagnetic waves capable of creating 'energy fields' which work as a force of energy.
This energy protected the wearer, gave him increased psychic abilities and the ability to heal, and brought the person good luck. One of the famous people who were convinced about the protective properties of the Atlantis Ring was an British archeologist Howard Carter, who felt that because he wore the ring he survived all other participants of the expedition investigating the grave of Tutankhamun.
Metaphors:
Atlantis Ring is a metaphor for the spirals/rings/harmonics of consciousness that move between our grid reality and that of the Atlantean program.
Rings are archetypes for 'circles of completion'.
The phrase 'Atlantis Rings' - looks much like 'Atlantis Rising' - the return of consciousness to higher grid harmonics - tones - when Atlantis rings.
Sacred Geometry

Sacred geometry is geometry that is sacred to the observer or discoverer. This meaning is sometimes described as being the language of the God of the religion of the people who discovered or used it. Sacred geometry can be described as attributing a religious or cultural value to the graphical representation of the mathematical relationships and the design of the man-made objects that symbolize or represent these mathematical relationships.
The golden ratio was often used in the design of Greek and Roman architecture. A contemporary usage of the term describes a supposed re-discovered mathematical order to the intrinsic nature of the Universe that is represented in crop circles and in ancient architecture such as the Great Pyramid and Stonehenge.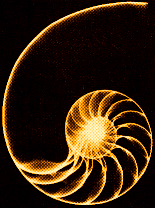 Information found in Crystalinks
Posted by
LadySpiritAngelFire