(Aura Cleansing)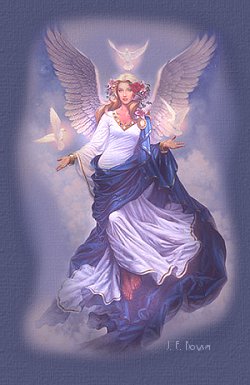 To begin, sit or lie down and get as comfortable and relaxed as it is possible for you to be without actually dropping off to sleep.; Let your breathing become regular and even, the way people breathe when they are sleeping. It is permissible to join your fingers together but your legs and arms should not be crossed. Your spine should be straight but not ramrod stiff.
Close your eyes to shut out external distractions and focus your thoughts inward. To help you attune yourself to the aura, imagine yourself as a large cell, with your body as the nucleus and the aura as the surrounding sphere of protoplasm. Remember that you are the complete cell, not just the body in the centre. Take as much time as you need to create the attunement within your mind.
Feel yourself being irradiated with pure White Light that pours down on you from above. Perhaps you may like to imagine that you are beneath a waterfall where, instead of water, Light cascades down over you. Some people like to imagine that they are being surrounded by a cloud of Light. The images you choose are up to you; it is only important that you draw the White Light to yourself.
Let the Light flow over you and through you, penetrating every level of your being. As this Light penetrates every particle of your life energy it cleanses, uplifts, energises and purifies your energy pattern, raising your vibrations and bringing you closer to the sourse of life that is your Creator.
Feel a warm, lifting, tingling sensation as the Light effervesces through all of your energy streams. Let it flow into your mind; imagine that inside your head is a dusty old attic and someone has just flung all the windows open to the Light, letting in a heavenly breeze that blows all the dust away. Feel your mind becoming crystal clear, calm and full of Light.
Now follow the energy as it moves downwards from the top of your head to the soles of your feet, cleansing everywhere as it flows. Follow it every inch of the way as it dissolves away every shadow of darkness from within your aura until your energy field is clear, shining and crystal pure.
Feel the Light build and grow, welling up inside you until it permeates every level of your being, trhough the body and out through the aura until you feel transformed into a being of pure Light, radiating white brilliance far out into the universe.
Still maintaining the flow of White Light, now imagine that your aura has been enclosed in a sphere of one way glass. From the inside you can see out quite clearly but on the outside the sphere is a mirror that reflects away from you any energies that should not be allowed to penetrate your aura. The positive energies that you want to attract will penetrate easily because you draw them to yourself in the stream of White Light but the combined effect of your reflective mirror and the powerful stream of Light energy that radiates out from you will repel negativity. Your aura is now sealed.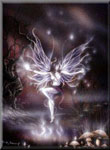 Be aware in your mind that the Light flowing through you is the living energy from your Creator, the Giver of Life and remember that where all is light, darkness cannot enter. Bask in the Light for a while and enjoy the feelings that it brings to you.
Now... hold the awareness in your mind and bring these sensations back with you as you gradually allow the focus of your consciousness to return to your physical reality. Take a deep breath, open your eyes and relax for a few moments before going about your business.
With Love from
Michaela aka

Invocation to the Spirits of Light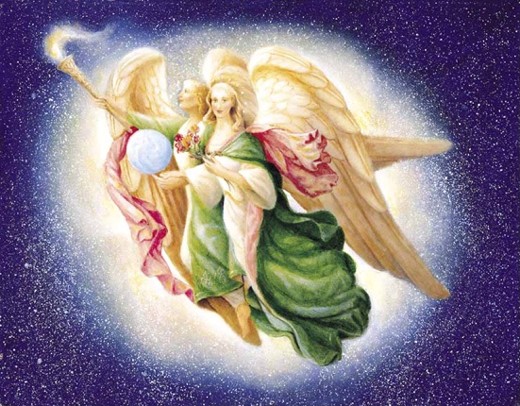 "In the name of Christ, (goddess,etc depending on belief system)
I call on the Spirits of Light
to stand Guard
at the Doorway of my Soul.
Protect me from the forces of Darkness and Deception
and guide me on the Pathway of Love, Light and Truth.
I commit myself to the Light"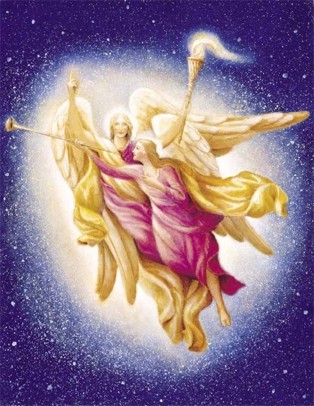 As written by
Dawn Hill
"Edge of Reality"
(Author of "Reaching For The Other Side")
~A Unique Guide To Higher Consciousness~