Aliester Crowley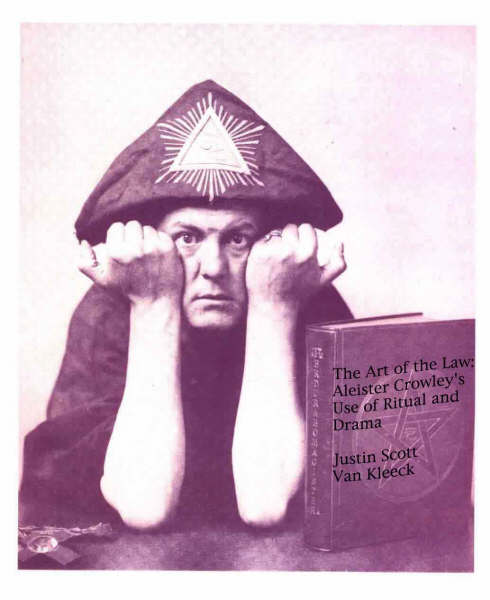 Beast Or Misunderstood ?
From an early age Crowley's mother called him a beast, this was maybe one reason he lived up to that reputation. He was later to be dubbed by the english press as The Great Beast. It then is no surprise that such a reputation would fuel many of his actions in the public's eyes.
Many believe that Aliester Crowley was a Black Magickian and a devil worshipper. This may have been true to a small degree, However if one is to read any of his writing they will discover a very different side of Crowley, a dedicated Magickian working towards bringing knowledge and truth to the masses. In my opinion his work is among the best we have to read in the past 200 years. His dedication to Truth is to be admired and his writings are full of Life, Light, Love and Liberty. Not the words of a Black Magickian at all but the words of a prophet for this the New Aeon.
In April 1904 Crowley received what was to become the foundation for his new religion Thelema. He was instructed to receive Liber AL vel Legis or The Book of the Law. He entered a designated place at 12 midday on three consecutive days and received the Book in three chapters. To any who read this book literally will be somewhat offended by some of the passages, the key is to read it from a higher perspective and then a certain truth and realisation will hit you as profoundly as it has myself.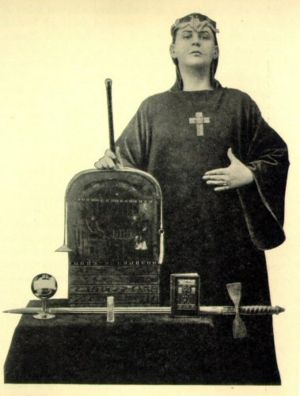 Crowley himself had trouble with the contents of the book and it took him many years of using all his magickal ability and Knowledge to come to a greater understanding of the Book.
In short it is the doctrine for the next two thousand years or aeon.
Through all of Life he did not waiver from his ultimate task of bringing humanity into the New Aeon, and to teach about how an individual can have complete control of their lives through Pure Will, bound with the strongest bond of Love.
I will endeavour to include as many of the more understandable texts that Crowley left for us.
Copyright © AmoLuce January 2008
Click Here
To Page 2