Master the 7 Basic Steps of Feng Shui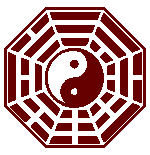 Page 6 of 7 Pages
6. Find your Kua Number and position yourself so that you benefit throughout the day from your best directions. Adjust the position of your bed, your home office, dining, etc. For example, if Kua Number is 1, you would do your best to face one of the following directions: Southeast, East, South, and North.

Feng Shui - What is a Kua number?
Different people have different energy needs. According to one of the feng shui schools called Flying Stars, there are two "energy" groups: East and West group. You will be either one or the other according to your date of birth and gender.


The East Group numbers are 1, 3, 4 and 9.
The West Group Kua numbers are 2, 6, 7 and 8.
You can calculate your Kua number and respectively your Group, which will give you a better understanding of the best directions for the main door, directions to face while working, sleeping, etc, that give you the most supportive energy.

For example, my Kua number is 1, which makes me an East group person and the best facing directions for me are Southeast, East, South and North.

Luckily for me, my closest people are of East group, too, so it is easy to adjust my environment to work the best way.

Now, what do you do if you and your loved one(s) are in different groups, is there a common ground to be found? Of course there is. What you have to focus on is the balance of your loved ones drawing on the best energy throughout the day.

Now, let me emphasize that applying feng shui flying star school should become more of a focus once you are sure you have dealt with the clutter in your space and have really fallen in love with your home, developing a supportive and nourishing relationship. If you know there are still so many issues to be dealt with in your home, like a bedroom that you can't stand looking at, the main door that is blocked, etc; do deal with these priorities first.

Another piece of advice? Do not put too much emphasis on it, and I mean neither disregard it nor make your life depend on it. Find a nice, intelligent and comfortable balance. It is energy, and it is in constant motion, you know. Just make the best of it.

From Rodika Tchi,
Your Guide to Feng Shui.


Information found on

For Page 7