Master the 7 Basic Steps of Feng Shui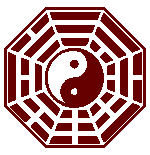 Page 2 of 7 Pages
2. Have Good Quality Air and Good Quality Light in your space - these two crucial elements are very important for good Chi, or energy. Open the windows often, introduce air purifying plants or use an air-purifier. Allow as much natural light as possible into your space, and consider using full-spectrum lights.
Definition: CHI is the term for the unversal energy, or the energy that permeates everything around us. This applies to the energy inside your body, inside the buildings (home or business), as well as outside.

Chi is manifested with either yin or yang characteristics and in variety of forms according to the five elements feng shui theory: different shapes, colors, intensity, etc, etc.

The main goal in feng shui is to channel, or direct the Chi inside the space you live or work in, so that it nourishes and supports a good flow of Chi inside your body.
The quality of Chi you want to always have around you is the vibrant, alive, fresh Chi, also called Sheng Chi in feng shui, and the ones you would like to avoid are Sha Chi and Si Chi (sharp/attacking and low/depressing.)
Also Known As:
Ki, Qi, Prana, Life Force
Examples:
The flow of Chi in your office is constricted; you do not have enough vibrant Chi in your space to support
good health
and well-being.
Good Feng Shui in your space cannot exist without a good quality of air. Best Feng Shui advice to keep in mind is to always be aware of the quality of the indoor air and do your best to improve it. Numerous research shows that
indoor pollution
is much worse that the outdoor one.
Is there a feng shui solution? Yes, there is, and it's a beautiful one: the feng shui indoor plants! Below is a list of top ten
air-purifying plants
, as defined by NASA research in the early 1980s.
Bring them to your home, bring them to your office, let them do what they do best - clear the air and fill it with oxygen!
Scientific Name
:
Chrysalidocarpus Lutescens
Removes:
All tested indoor air toxins
Benefits:
Beautiful, very popular and easy to care plant that works well with any decor.
Easy to grow and maintain, its leaves have a gentle, gracious flow that will soften and revive any environment, be it home or office.
Scientific Name
:
Rhapis Excelsa
Removes:
most pollutants.
Benefits:
One of the best plants to improve the indoor air quality.
Very popular and easy to care for.
Chamaedorea Seifrizii
Removes:
benzene
trichloroethylene
formaldehyde.
Benefits:
The Bamboo palm adds a very peaceful, tropical feeling to any environment
Is most resistant to insect infestation.
Scientific Name:
Ficus Robusta
Removes:
most pollutants, especially formaldehyde.
Benefits:
A favorite plant of the Victorians.
Will survive in dim light and tolerate cool temperatures.
Excellent ability to remove toxins from any indoor environment.
(Just a few plants mentioned here)
From Rodika Tchi,
Your Guide to Feng Shui.
Information found on
For Page 3