~Be YOU Always!~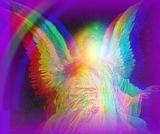 Life throws us into many situations
We find ourselves in deep holes of despair
or sadness or hurt many times..
Strangely enough
we grow stronger through those trials...
The one thing that keeps us going is
Love
Noone can judge others for what they feel
and when they feel it...
Nor should we judge those that might feel Love in different ways from
our own perception of what Love Is...
I've seen people being judged
for putting conditions on Love
for seeing Love different to other's ...
it's easy to condemn others for their feelings or non feelings...
heck I've probably done it myself...
We are not infallable of making "mistakes"
if there is such a thing...
for each mistake may just be the way to learn more about
Who We Really Are
I ask that all just accept each other
for being just What and Who We Are
No matter what colour race or beliefs
just let one another
BE that WHO they WISH to BE..
We talk about Unconditional Love
What Is It?
Is it not that which we perceive it to be?
If we feel and sense that which we are..
by that which is to the highest BEST for our HIGHER SELF
have we not achieved that which we all yearn for so much?
I walk in Love and Light
I give Love and Light to all
no matter what and who they are
I care for people...
all people...
I Love All...
but I am human too...
and I have feelings, thoughts, emotions,
I have wants and needs...
I have passion to experience as much
of the All as I can and so what??????
What is wrong with wanting and needing?
All is part of Who We Are...
So what if I wish I could hug someone that is so very far away...
So what if I need to feel the physical aspect of the people I love...
So what if I want something that is coming from within my heart's desire..
So what if we imagine what it would be like to hold another and be ONE...
So what if my heart gets broken...
it will mend in time...
But to give up HOPE of that which I desire..
NEVER...
We all make choices...
and we live with the consequences...
Be what you are..
don't let anyone stop you from saying
that which you feel...
show your emotions when and
if you want to...
Be YOU
ALWAYS
With Love and Light
©LadySpiritAngelFire 2002

~For our Darling Tahilia~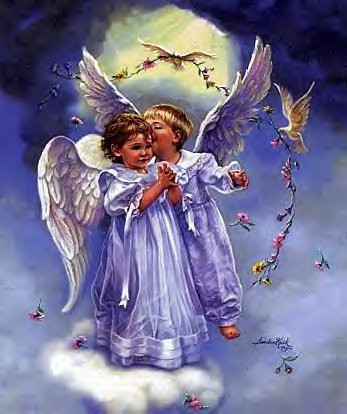 A sadness envelops my Heart
A little Soul captured
(A miracle to me)
Tahilia our little Star !

Then she had to leave again...
I look around at my Loved Ones
They hurt too

So I block out my Feelings
and say "All Is Well"

I know all the "Truths"
But when you hurt
They're hard to hear...

Memories of Feelings
Memories of Love
And Wants and Needs
We so wanted her to stay

"It wasn't to be"
Harsh words but Truth...

The question "Why"
Never to be answered...

"Deal With It"
m hm....
I hear all the cliches..

But then I feel like saying...

"You Are Not Me"

Fly Free Little Soul
We "Will" meet again !

Give Peace to All
and Love Too
Love Is Eternal !!
All Poetry © LadySpiritAngelFire
Next Page