A LITTLE BIT ABOUT ATLANTIS
PLATO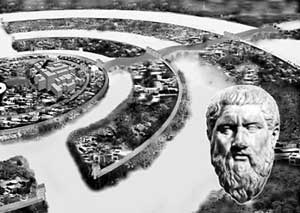 The greek philosopher, Plato, brought to the world, the story of the lost continent of Atlantis. His story began to unfold for him around 355 B.C.
He wrote about this land called Atlantis in two of his dialogues, Timaeus and Critias, around 370 B.C.
Plato stated that the continent lay in the Atlantic Ocean near the Straits of Gibraltar until its destruction 10,000 years previous. Plato described Atlantis as alternating rings of sea and land, with a palace in the center 'bull's eye'.
The Capitol of Atlantis (What it may have looked like)
Atlas
The eldest of these, Atlas, was made rightful king of the entire island and the ocean (now the Atlantic Ocean), and was given the mountain of his birth and the surrounding area as his fiefdom. Atlas's twin Gadeirus or Eumelus in Greek, was given the easternmost portion of the island which also lay at its northern extreme facing Gades, a town in southern Spain.
There is so much more to learn about Atlantis.
Also a picture of Fire Crystals of Atlantis (what it may have looked like)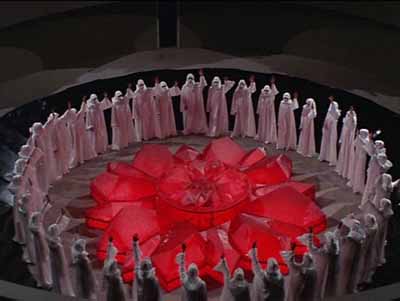 Most of these pictures were found through CrystalLinks at http://www.crystalinks.com/directory2.html
Posted By
LadySpiritAngelFire